In this episode, Wes & Brooks Powell take on questions regarding small business, the future of your business as well as the industry, and how COVID-19 and government stimulus packages are affecting everyone around the country.

Listen to the latest episode of BFR to hear how these things are affecting you and your business and what you can do to stay ahead of the ever changing landscape!
Learn all about it here on Builder Funnel Radio.
2:10 Introduction
4:20 Owner Alignment
14:48 How do you maintain alignment through generations?
22:28 What should the board be holding the company accountable to?
32:13 How has the Powell family been able to sustain success through generations?
38:56 Takeaways
Show Sponsor: BuildBook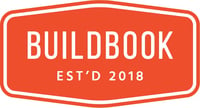 BuildBook is a 24/7 client communication platform for construction.
Social-media style messaging tools. Simple photo sharing and doc management. Task tracking for everything that matters. All in a delightfully simple app helping builders impress their clients and win better jobs.
If you're looking for an easy-to-use tool that gives you an unfair advantage versus your competition, go start a free trial of BuildBook right now.
Resources