Dennis Gillan is a mental health advocate and motivational speaker. Dennis discusses Movember, men's mental health awareness, as well as discussing why the construction industry faces such high rates of suicide compared to other industries.
Movember takes place during the month of November and is dedicated to raising awareness for men's mental health. We can all do our part by checking in on our friends, family, and acquaintances.
"Life is worth living." - Dennis Gillan
Learn all about it here on Builder Funnel Radio!

1:44 Introduction
4:00 Dennis Gillan - Mental Health Speaker
7:55 Construction industry has highest suicide rates
9:45 Mental Health Awareness VS Suicide Prevention
20:55 How to approach someone you don't know very well
24:35 How can we help on a daily basis?
27:30 Obsessive Comparison Disorder
30:25 Anything else we should know?
35:45 Fast Five
Show Sponsor: BuildBook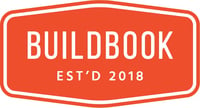 BuildBook is a 24/7 client communication platform for construction.
Social-media style messaging tools. Simple photo sharing and doc management. Task tracking for everything that matters. All in a delightfully simple app helping builders impress their clients and win better jobs.
If you're looking for an easy-to-use tool that gives you an unfair advantage versus your competition, go start a free trial of BuildBook right now.