In this episode, Lindsay and Paul Colwell, of Cullum Homes, discuss how they are pushing the envelope in terms of technology, processes, and systems.
They touch on ways you can step up your construction business such as quality checklists, design build software, and implementing cutting edge processes.
Learn all about it here on Builder Funnel Radio.
2:00 Intro
3:40 History of Cullum Homes
5:37 How do you keep quality high?
10:53 Design
14:41 How have you grown the company?
20:41 What does "cutting edge" look like?
31:48 Advice
36:09 Fast Five
Show Sponsor: BuildBook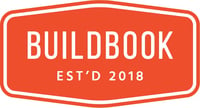 BuildBook is a 24/7 client communication platform for construction.
Social-media style messaging tools. Simple photo sharing and doc management. Task tracking for everything that matters. All in a delightfully simple app helping builders impress their clients and win better jobs.
If you're looking for an easy-to-use tool that gives you an unfair advantage versus your competition, go start a free trial of BuildBook right now.