Not sure who should be a part of your company board or how meetings should be structured? Wes and Brooks break down their advice on setting realistic business goals and who you should trust to carry them out.

It's important to know what's going on in your family business. Whether it's every month, every quarter, etc., company board meetings are essential in determining what direction your family business is heading.

Learn all about it here on Builder Funnel Radio.
2:22 Introduction
3:30 Setting revenue goals amidst pandemic
11:46 Establishing your company board
18:22 People not to include on your board
23:05 Diversifying your company board
27:50 Structuring your cabinet meetings
35:12 Transparency and humility in reporting
40:37 Paid vs. unpaid compensation styles
46:15 Final thoughts
Show Sponsor: BuildBook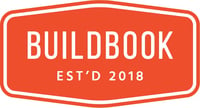 BuildBook is a 24/7 client communication platform for construction.
Social-media style messaging tools. Simple photo sharing and doc management. Task tracking for everything that matters. All in a delightfully simple app helping builders impress their clients and win better jobs.
If you're looking for an easy-to-use tool that gives you an unfair advantage versus your competition, go start a free trial of BuildBook right now.