Are you close to making the next big decision for your business? In this week's episode, Spencer, Wes, and Brooks discuss how to effectively communicate and manage the various stakeholders within your company.
Do you ever wonder how your decisions will affect family members and stakeholders in your business?
Learn all about it here on Builder Funnel Radio.
2:23 Seattle's new corporate business tax
5:16 Potential consequences
11:05 Does government regulation eliminate competition?
15:10 Internal vs. external stakeholders
20:11 Decision-making ripple effect
25:35 Does government have an interest in housing growth?
31:15 Communicating with stakeholders
40:38 Final considerations

Show Sponsor: BuildBook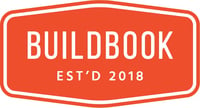 BuildBook is a 24/7 client communication platform for construction.
Social-media style messaging tools. Simple photo sharing and doc management. Task tracking for everything that matters. All in a delightfully simple app helping builders impress their clients and win better jobs.
If you're looking for an easy-to-use tool that gives you an unfair advantage versus your competition, go start a free trial of BuildBook right now.