To run a successful construction company, it is essential to create a proper budget for marketing. In this episode, Spencer explains why it is important to build marketing into your budget and why spending 0% on marketing is not a badge of honor.
What kind of budget do you keep for marketing?
Learn all about it here on Builder Funnel Radio.
2:00 Introduction
4:30 Losing Leads from COVID-19
6:00 Having a Strong Lead Generation Program
10:00 Spencer's Takeaways
11:00 Let me Know your Thoughts
Show Sponsor: BuildBook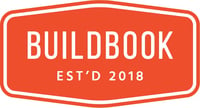 BuildBook is a 24/7 client communication platform for construction.
Social-media style messaging tools. Simple photo sharing and doc management. Task tracking for everything that matters. All in a delightfully simple app helping builders impress their clients and win better jobs.
If you're looking for an easy-to-use tool that gives you an unfair advantage versus your competition, go start a free trial of BuildBook right now.