Growth in a business is normally a good thing, but there are some circumstances where it might be better to maintain what you have. In this episode, we talk about the good and bad aspects of growth, and how to know when it's time to grow.
How do you know when it's a good time for your company to grow? Growth can be a scary concept, but it is very important to think about when running a construction business.
Learn all about it here on Builder Funnel Radio.
2:50 What books are you reading?
7:20 Should you always be looking to grow?
12:00 Core areas of growth
16:00 When is growth bad?
40:00 Becoming neutral on things you used to hate
46:00 How does growth affect your staff/culture?
49:30 Company growth starts with personal growth
53:00 Last thoughts on growth
Show Sponsor: BuildBook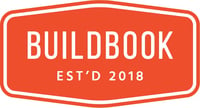 BuildBook is a 24/7 client communication platform for construction.
Social-media style messaging tools. Simple photo sharing and doc management. Task tracking for everything that matters. All in a delightfully simple app helping builders impress their clients and win better jobs.
If you're looking for an easy-to-use tool that gives you an unfair advantage versus your competition, go start a free trial of BuildBook right now.