Welcome to the sixth episode of the Building a Family Business podcast! In this episode, we discuss the importance of work-life balance when operating a family business, which can be challenging if you're working with family members.
How are you separating your family from work while running a family owned and operated business? The challenge of a healthy work-life balance is tough in and of itself, but working with family members can pose more challenges than you'd think.
Listen to the full episode here:
2:41 Intro
3:11 Book discussion
7:21 Balancing family and business
11:46 Experience as brothers in business
14:10 Understanding your partnership
15:09 Levels of trust
19:15 Asking the right questions
20:08 Challenges in family business
21:10 How to work with family members
24:12 Midroll
25:58 Changing the work environment
28:03 Having familiarity with coworkers
32:26 Intangibles of moving forward
37:38 Asking for input
50:01 Spencer's takeaways
Show Sponsor: BuildBook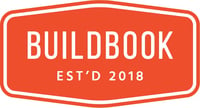 BuildBook is a 24/7 client communication platform for construction.
Social-media style messaging tools. Simple photo sharing and doc management. Task tracking for everything that matters. All in a delightfully simple app helping builders impress their clients and win better jobs.
If you're looking for an easy-to-use tool that gives you an unfair advantage versus your competition, go start a free trial of BuildBook right now.