In this episode, Tom Reber of the Contractor Fight discusses steps businesses can take during difficult times to be successful. He explains how leadership is essential to success, the importance of building your brand, and how to approach and overcome common challenges. Here is how to recession-proof your business.

Should people be shifting their marketing efforts? What do you want your company to be known for?
Learn all about it here on Builder Funnel Radio.
1:58 - Intro
7:17 - How to recession proof your business?
13:57 - The mindset to approach challenges
18:03 - The competitive landscape
23:40 - What marketing moves should people be making?
35:51 - Get connected
36:20 - The Fast Five
37:41 - Spencer's takeaways
Show Sponsor: BuildBook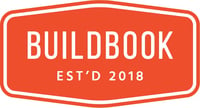 BuildBook is a 24/7 client communication platform for construction.
Social-media style messaging tools. Simple photo sharing and doc management. Task tracking for everything that matters. All in a delightfully simple app helping builders impress their clients and win better jobs.
If you're looking for an easy-to-use tool that gives you an unfair advantage versus your competition, go start a free trial of BuildBook right now.