Before investing in real estate, there are a few things that you should keep in mind. In this episode, we discuss key things to look at when investing in real estate, some red flags to look out for, what types of returns you should expect, and more. Investing in real estate can be a great addition to running a construction business.
Have you ever invested in real estate? What are some key things that you look at?
Learn all about it here on Builder Funnel Radio.
2:20 Introduction
2:40 What are you reading?
5:30 Metrics and numbers of real estate
5:40 Keys to look at when buying
9:30 How to find the best neighborhoods to buy
15:30 What returns should you aim for?
21:00 Managing priorities
39:30 Setting up business structures
43:00 Final advice
Show Sponsor: BuildBook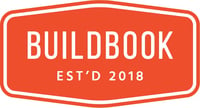 BuildBook is a 24/7 client communication platform for construction.
Social-media style messaging tools. Simple photo sharing and doc management. Task tracking for everything that matters. All in a delightfully simple app helping builders impress their clients and win better jobs.
If you're looking for an easy-to-use tool that gives you an unfair advantage versus your competition, go start a free trial of BuildBook right now.