Brooks and Wes Powell have worked on plenty of projects through the years. In this episode, we continue to discuss a major project done by Brooks and Wes — a 22 unit town home project in suburban Seattle. We talk about the initial goal, the research process, what went wrong, and more.
What project challenges have you run into?

Learn all about it here on Builder Funnel Radio.
2:30 Introduction
3:50 Case study overview
7:40 Determining what to build
11:00 Town homes for rent or for sale
14:25 The impact of area restrictions
20:30 How to adapt to changes in trends
22:14 Biggest takeaways
24:50 What went wrong
30:37 Final thoughts
Show Sponsor: BuildBook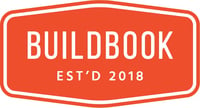 BuildBook is a 24/7 client communication platform for construction.
Social-media style messaging tools. Simple photo sharing and doc management. Task tracking for everything that matters. All in a delightfully simple app helping builders impress their clients and win better jobs.
If you're looking for an easy-to-use tool that gives you an unfair advantage versus your competition, go start a free trial of BuildBook right now.