In this episode, Luke Summerfield, the Go To Market Lead for the HubSpot CMS, discusses all things website platform. He dives into how to think about your website platform, how to think about your website as a marketing tool, and explores the tradeoffs of different systems.
Learn all about it here on Builder Funnel Radio.
2:10 Introduction
6:54 The evolution of websites
12:05 Modern approach to websites and marketing
19:50 3 Types of research for data driven decisions
27:02 What is a CMS and CMS Tradeoffs
32:19 4 Main problems companies are facing
45:00 About HubSpot
52:12 Fast Five
57:10 Spencer's Takeaways


Show Sponsor: BuildBook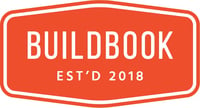 BuildBook is a 24/7 client communication platform for construction.
Social-media style messaging tools. Simple photo sharing and doc management. Task tracking for everything that matters. All in a delightfully simple app helping builders impress their clients and win better jobs.
If you're looking for an easy-to-use tool that gives you an unfair advantage versus your competition, go start a free trial of BuildBook right now.