When done correctly, real estate is one of the most popular and profitable investments with a lot of potential for success. In this episode, we dive into the world of owning real estate, rentals, apartments and more, in addition to running a construction business.
There are countless reasons why owning real estate is so important. What are some thoughts you have on owning real estate?
Learn all about it here on Builder Funnel Radio.
2:20 Introduction
4:00 What are you reading?
6:30 The beginning of Powell family real estate
14:30 The structure of real estate
24:00 Build vs. Buy
35:00 Feelings on working with family
1:00 Final thoughts
Show Sponsor: BuildBook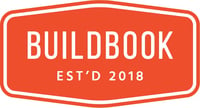 BuildBook is a 24/7 client communication platform for construction.
Social-media style messaging tools. Simple photo sharing and doc management. Task tracking for everything that matters. All in a delightfully simple app helping builders impress their clients and win better jobs.
If you're looking for an easy-to-use tool that gives you an unfair advantage versus your competition, go start a free trial of BuildBook right now.