Listen as Wes and Brooks Powell recall their initial experience working for their family business. They discuss how business owners can nurture their children's entrepreneurial spirit & build skills for the future.
Have you ever wondered how you can involve your children in your family business?
Learn all about it here on Builder Funnel Radio.
2:28 Introduction
3:06 Wes' and Brooks' college work experience
9:37 Including your children in your business
13:42 Two standout points
16:18 Entrepreneurial teaching moments
26:16 Creating internships
42:45 Conclusion

Show Sponsor: BuildBook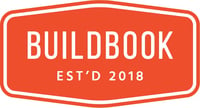 BuildBook is a 24/7 client communication platform for construction.
Social-media style messaging tools. Simple photo sharing and doc management. Task tracking for everything that matters. All in a delightfully simple app helping builders impress their clients and win better jobs.
If you're looking for an easy-to-use tool that gives you an unfair advantage versus your competition, go start a free trial of BuildBook right now.