In this episode, Wes & Brooks Powell discuss the importance of goal setting to make sales or operations hiring decisions, as well as their overall takeaways from 2020.
Listen to the latest episode of BFR below!
2:07 Introduction
4:22 Sales & Marketing vs Operations
10:32 Hiring Sales vs Operations First
15:50 To What Size Are You Trying To Get To Accomplish Your Goals?
19:39 What Is Your Ultimate End Goal?
23:40 Wes and Brooks Powell 2020 Takeaways
30:04 Favorite Holiday Tradition



Show Sponsor: BuildBook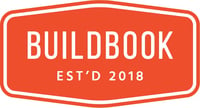 BuildBook is a 24/7 client communication platform for construction.
Social-media style messaging tools. Simple photo sharing and doc management. Task tracking for everything that matters. All in a delightfully simple app helping builders impress their clients and win better jobs.
If you're looking for an easy-to-use tool that gives you an unfair advantage versus your competition, go start a free trial of BuildBook right now.
Resources