In this episode, Wes & Brooks Powell emphasize the importance of core values, how they can be utilized for company success, and the major commitment behind keeping these values ingrained in your business.
Listen to the latest episode of BFR to find out how you can get aligned with your fellow owners!
2:09 Introduction
4:55 Mission Statements and Core Values
5:32 Why Do You Think it is Important to Have a Set of Core Values For the Business?
8:02 How Do You Identify Your Core Values?
15:26 Core Values: Decision-Making
19:55 How Well Aligned Are Your People to Your Core Values?
28:05 Two Areas of Hard Work - 1. Constantly Revisiting the Core Values 2. Unwillingness to Take the Difficult Steps
30:40: Expert Power vs Core Values
36:00 Builder Funnel Core Values
39:30 How to Keep Core Values Top-of-Mind and Ingrained in the Company
43:47 Takeaways


Show Sponsor: BuildBook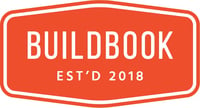 BuildBook is a 24/7 client communication platform for construction.
Social-media style messaging tools. Simple photo sharing and doc management. Task tracking for everything that matters. All in a delightfully simple app helping builders impress their clients and win better jobs.
If you're looking for an easy-to-use tool that gives you an unfair advantage versus your competition, go start a free trial of BuildBook right now.
Resources