In this episode, Greg Bray of Blue Tangerine gives great advice on interviewing an SEO agency. He discusses what to look for in a company overall, some red flags to look out for, and the kinds of questions people should be asking. Here is how to interview an SEO agency.
What are some common misconceptions that you've heard about SEO agencies? It is important to understand what to look for in an SEO agency before hiring them for your construction business, because they will ultimately determine your success.
Learn all about it here on Builder Funnel Radio.
1:00 Introduction
3:39 How did Greg get involved in the building industry?
7:00 What do we look for in an SEO company?
9:00 Things to expect
16:30 Different results for different people
17:45 What are unknown keywords?
18:30 Red flags
23:30 Can SEO guarantee anything?
30:00 Other thoughts about SEO
33:00 Get in touch with Greg
34:00 The Fast Five
Show Sponsor: BuildBook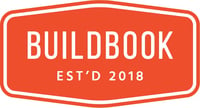 BuildBook is a 24/7 client communication platform for construction.
Social-media style messaging tools. Simple photo sharing and doc management. Task tracking for everything that matters. All in a delightfully simple app helping builders impress their clients and win better jobs.
If you're looking for an easy-to-use tool that gives you an unfair advantage versus your competition, go start a free trial of BuildBook right now.