In this episode, Spencer discusses the power that internet marketing can have when used well and the importance of getting scrappy and creative with your business during difficult times.
He also gives a brief back story on how Builder Funnel used internet marketing when we were just starting out, and gives a few tactics that home builders and remodelers should be using right now — or really, always be using.
Learn all about it here on Builder Funnel Radio.
:40 Episode Overview
3:10 The power of internet marketing
5:27 Some Builder Funnel back story
8:33 Getting scrappy and creative
11:42 Sometimes things that don't seem scale-able are over time
13:21 "Now is the time".... but it's always the time
16:08 Putting your entrepreneur hat back on
Show Sponsor: BuildBook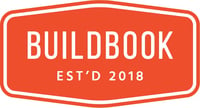 BuildBook is a 24/7 client communication platform for construction.
Social-media style messaging tools. Simple photo sharing and doc management. Task tracking for everything that matters. All in a delightfully simple app helping builders impress their clients and win better jobs.
If you're looking for an easy-to-use tool that gives you an unfair advantage versus your competition, go start a free trial of BuildBook right now.