In this episode, Ethan Beute of BombBomb and The Customer Experience Podcast discusses the importance of human interaction and personalized video in your sales process, and in your business as a whole.
Ethan, co-author of Rehumanize Your Business, provides insight into why human interaction matters to sales on a psychological level. It's often easy to fall too deep into automation, or, on the other hand, to resist it completely. Ethan explains how personalized video could help you find the balance.
Learn all about it here on Builder Funnel Radio.
:40 Episode Overview
3:07 Ethan & BombBomb's mission
6:23 Why we are better in person
10:27 Where can we provide uniquely human moments?
15:14 How do you define customer experience?
19:20 Sales is the promise; service is the fulfillment of the promise
28:30 Benefits of video for team members
31:26 Tactical advice: BombBomb free trial & equipment to use for video
36:40 Advice for those who think they aren't "video people"
40:48 About Ethan's book, Rehumanize Your Business
45:00 Fast Five
46:57 Spencer's takeaways
Show Sponsor: BuildBook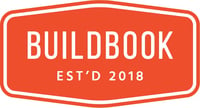 BuildBook is a 24/7 client communication platform for construction.
Social-media style messaging tools. Simple photo sharing and doc management. Task tracking for everything that matters. All in a delightfully simple app helping builders impress their clients and win better jobs.
If you're looking for an easy-to-use tool that gives you an unfair advantage versus your competition, go start a free trial of BuildBook right now.