Spencer meets with Shawn McCadden, a remodeling industry speaker and remodeling consultant. They discuss how your business should address talent acquisition, compensation, employee incentives, etc.
Finding the right talent to do the jobs you need done can be complicated. If your business is in a growth phase, you must be recruiting ahead of time to keep up with how fast your business is evolving.
Learn all about it here on Builder Funnel Radio.

1:55 Introduction
3:46 Shawn's article on business systems
5:26 Managing your hiring windows
10:10 Job description mistakes
15:16 Performance compensation
18:51 Incentives to attract and retain talent
30:28 Final thoughts
31:57 Fast Five
Show Sponsor: BuildBook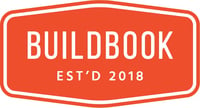 BuildBook is a 24/7 client communication platform for construction.
Social-media style messaging tools. Simple photo sharing and doc management. Task tracking for everything that matters. All in a delightfully simple app helping builders impress their clients and win better jobs.
If you're looking for an easy-to-use tool that gives you an unfair advantage versus your competition, go start a free trial of BuildBook right now.