In this episode, Spencer meets with Tommy Mello, owner of A1 Garage Door Service, to discuss how he started his business. Tommy provides his experiences and insight into how to grow a successful business and find the right employees. Listen for tips on providing great customer service, hiring employees, marketing your business, and more!
Learn all about it here on Builder Funnel Radio.

2:00 Introduction
3:19 How Tommy got started
7:17 Biggest shifts that led to success
11:40 What could've been done sooner
15:02 Looking to the future
22:24 Balancing leads and employees
26:01 Tommy's employee training process
28:08 How to market your business for better lead conversion
40:03 Fast Five
Show Sponsor: BuildBook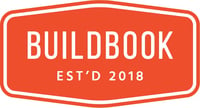 BuildBook is a 24/7 client communication platform for construction.
Social-media style messaging tools. Simple photo sharing and doc management. Task tracking for everything that matters. All in a delightfully simple app helping builders impress their clients and win better jobs.
If you're looking for an easy-to-use tool that gives you an unfair advantage versus your competition, go start a free trial of BuildBook right now.