In this episode, Wes & Brooks Powell circle back to owner alignment to discuss what it really means to be aligned, the importance of owner alignment, and what goals for alignment need to be prioritized. They also look back on their time in leadership roles and what they could have done differently.

Listen to the latest episode of BFR to find out how you can get aligned with your fellow owners!
2:10 Introduction
4:11 What does it mean to be aligned?
8:30 What goals are important for alignment?
23:12 Did you discuss role changes while working together?
27:49 What percentage of alignment do you need to succeed?
37:20 What other critical alignment goals are there?
42:35 Final word
Show Sponsor: BuildBook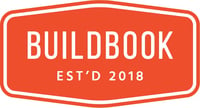 BuildBook is a 24/7 client communication platform for construction.
Social-media style messaging tools. Simple photo sharing and doc management. Task tracking for everything that matters. All in a delightfully simple app helping builders impress their clients and win better jobs.
If you're looking for an easy-to-use tool that gives you an unfair advantage versus your competition, go start a free trial of BuildBook right now.
Resources