In another episode of our Growth Series, Spencer discusses what you need to focus on to take your business to the next level. From Google Ads to premium content, listen to how you can continue growing your business by doing the little things behind the scenes so you can cut down on things such as Cost Per Lead.
Learn all about it here on Builder Funnel Radio!

1:44 Introduction
3:00 Google Ads
4:00 SEO Content
7:30 Getting people into the funnel
8:40 Maintaining through growth curves
11:00 Don't forget about operations
Show Sponsor: BuildBook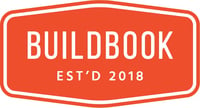 BuildBook is a 24/7 client communication platform for construction.
Social-media style messaging tools. Simple photo sharing and doc management. Task tracking for everything that matters. All in a delightfully simple app helping builders impress their clients and win better jobs.
If you're looking for an easy-to-use tool that gives you an unfair advantage versus your competition, go start a free trial of BuildBook right now.