In Part 2, Wes and Brooks continue their discussion about the lack of publicly-traded remodeling companies from last week.

This week they dive deeper into what it would mean for a remodeling/home building company to go public. Listen for their buying and selling scenarios that they believe would be a good investment for both parties!

Learn all about it here on Builder Funnel Radio.
Part Two:
2:19 Introduction
3:22 Lack of public remodeling companies cont.
15:19 Great selling scenarios
19:51 Obtaining your business valuation
30:57 Buying companies vs internal marketing for growth?
33:39 Buying scenarios
42:18 Takeaways
Show Sponsor: BuildBook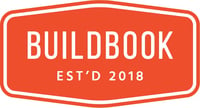 BuildBook is a 24/7 client communication platform for construction.
Social-media style messaging tools. Simple photo sharing and doc management. Task tracking for everything that matters. All in a delightfully simple app helping builders impress their clients and win better jobs.
If you're looking for an easy-to-use tool that gives you an unfair advantage versus your competition, go start a free trial of BuildBook right now.
Resources