There is a process every business owner must go through in order to sell their business. Wes and Brooks provide their insight into what investors in the residential construction market are looking for.

Ensure your family business is ready for prospective buyers by preparing tax records, obtaining an accurate business valuation, etc. Listen for the complete list of steps you'll need to follow in order for your business to sell!

Learn all about it here on Builder Funnel Radio.
Part One:
2:24 Introduction
4:30 Keller Homes positioning to sell
16:19 What buyers are looking for
19:51 Obtaining your business valuation
24:26 Due diligence responsibilities
28:44 How long should you prepare for a sale?
30:33 Why there are very little public remodeling companies
38:54 Conclusion
Show Sponsor: BuildBook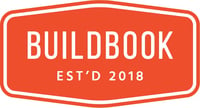 BuildBook is a 24/7 client communication platform for construction.
Social-media style messaging tools. Simple photo sharing and doc management. Task tracking for everything that matters. All in a delightfully simple app helping builders impress their clients and win better jobs.
If you're looking for an easy-to-use tool that gives you an unfair advantage versus your competition, go start a free trial of BuildBook right now.
Resources