Wisdom allows us to take our past experiences and reflect on what could be done differently for the future. Sometimes, we go through situations and say, "I wish I would've known this before."

In this episode, Wes and Brooks go through the hard family business lessons they had to learn in hopes that you don't have to. Listen for their tips on managing employees, becoming a better boss, improving your people skills, and more!

Learn all about it here on Builder Funnel Radio.
2:22 Introduction
4:25 Learning employee personality profiles
13:08 Nothing lasts forever in business
17:17 Hard lessons learned
26:22 Top coaching skills
37:35 Wasting time on things you cannot change
39:46 Improving your interpersonal skills
42:43 Biggest wins
Show Sponsor: BuildBook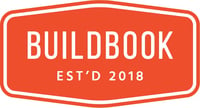 BuildBook is a 24/7 client communication platform for construction.
Social-media style messaging tools. Simple photo sharing and doc management. Task tracking for everything that matters. All in a delightfully simple app helping builders impress their clients and win better jobs.
If you're looking for an easy-to-use tool that gives you an unfair advantage versus your competition, go start a free trial of BuildBook right now.