In this episode, Dustin Kaehr discusses developing your own leadership style and how to implement a strategy to improve yourself and your organization. This framework covers decision making, hiring and other essential components within your business.
What are your core values?
Learn all about it here on Builder Funnel Radio.
3:00 Introduction
6:28 Why is leadership important?
9:16 The impact trifecta
15:39 How do you work on yourself?
25:22 Strengths vs. Weaknesses
28:00 Gut check leadership
31: 47 Core values
44:20 Fast Five
47: 25 Spencer's Takeaways
Show Sponsor: BuildBook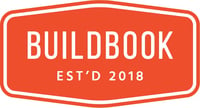 BuildBook is a 24/7 client communication platform for construction.
Social-media style messaging tools. Simple photo sharing and doc management. Task tracking for everything that matters. All in a delightfully simple app helping builders impress their clients and win better jobs.
If you're looking for an easy-to-use tool that gives you an unfair advantage versus your competition, go start a free trial of BuildBook right now.