In this episode, Wes & Brooks Powell discuss the differentiation between decision making for both Majority and Minority partnerships and how to be successful in either role. Whether you are involved in a majority partnership or a minority partnership to be successful, it is important to be educated, show up, do your research, get input, receive input, and realize the different viewpoints of others.
Listen to the latest episode of BFR to find out how you can get aligned with your fellow owners!
2:08 Introduction
7:55 How to Make Decisions with Shared Family Assets
8:49 Intro to Majority and Minority Partnerships
9:55 Majority (50/50) Partnership Example
19:47 Minority Partnership Example
25:25 Minority Shareholder Potential Risk
29:25 Minority Ownership Key Points
34:35 Majority Ownership Key Points
38:39 Importance of Self Awareness
40:06 Money Resources
43:25 Takeaways
Show Sponsor: BuildBook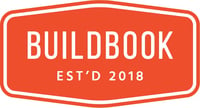 BuildBook is a 24/7 client communication platform for construction.
Social-media style messaging tools. Simple photo sharing and doc management. Task tracking for everything that matters. All in a delightfully simple app helping builders impress their clients and win better jobs.
If you're looking for an easy-to-use tool that gives you an unfair advantage versus your competition, go start a free trial of BuildBook right now.
Resources