In this episode, Wes & Brooks Powell discuss estate planning within transferring a business, implementing future financial goals into your current and future business plan, and the importance of over-communicating your family business transition plan to all family members.
Listen to the latest episode of BFR to find out how you can get aligned with your fellow owners!
2:11 Introduction
5:43 Estate Planning
8:05 Legal Structures Behind Estate Plan
10:43 Mechanics of Transitioning a Business
12:45 Business Leader's Responsibility to Lead
14:32 How often should you be talking about estate planning? What other critical alignment goals are there?
17:36 Over-Communication
23:33 Moving the Goal Post
30:07 Takeaway
Show Sponsor: BuildBook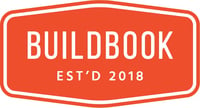 BuildBook is a 24/7 client communication platform for construction.
Social-media style messaging tools. Simple photo sharing and doc management. Task tracking for everything that matters. All in a delightfully simple app helping builders impress their clients and win better jobs.
If you're looking for an easy-to-use tool that gives you an unfair advantage versus your competition, go start a free trial of BuildBook right now.
Resources