Welcome to the fourth episode of the Building a Family Business podcast! In this episode we discuss how to grow your construction business and what steps must be taken to achieve growth.
What steps are you taking to grow your construction business? Defining goals for your business is the first step towards growing in the right direction. Knowing why you want to grow is the second.
Listen to the full first episode here:
3:00 Book discussion
10:55 Why do you want your business to grow?
12:01 Define your goals
14:15 Back to your goals
18:58 What did you do for marketing?
25:00 You don't always have to invest dollars first.
30:20 Sales driven operation
36:20 Knowing when to make a big decision
43:36 The importance of tracking
46:30 Thinking of an exit strategy
57:50 Is growth always good?
58:00 Final thoughts on growth
1:00:23 Spencer's takeaways
Show Sponsor: BuildBook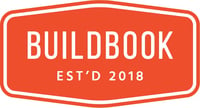 BuildBook is a 24/7 client communication platform for construction.
Social-media style messaging tools. Simple photo sharing and doc management. Task tracking for everything that matters. All in a delightfully simple app helping builders impress their clients and win better jobs.
If you're looking for an easy-to-use tool that gives you an unfair advantage versus your competition, go start a free trial of BuildBook right now.