Backed by decades of experience, Wes and Brooks discuss common family business problems that arise and share their tips on how to solve them. These issues include poor communication between employees and family members, maintaining a work-life balance, eliminating favoritism amongst staff, and more.
Are you having trouble identifying what's going right and wrong for your family business? Wes and Brooks provide their advice on problems to look out for and good practices to implement in the future.
Learn all about it here on Builder Funnel Radio.
2:26 Wes' new book he's reading
8:18 Wes' biggest takeaway
10:00 Current state of construction technology
11:12 Do's and don'ts of family business
22:20 Maintaining work-life balance
26:17 Family dynamics tips
34:47 Conclusion


Show Sponsor: BuildBook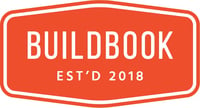 BuildBook is a 24/7 client communication platform for construction.
Social-media style messaging tools. Simple photo sharing and doc management. Task tracking for everything that matters. All in a delightfully simple app helping builders impress their clients and win better jobs.
If you're looking for an easy-to-use tool that gives you an unfair advantage versus your competition, go start a free trial of BuildBook right now.