Find yourself at work all the time? Fear that you're missing out on things going on in your personal life? It's a concern most professionals have throughout their careers. Sometimes work success spells danger for personal matters.

Wes and Brooks are here to share their experiences and shed some light on work-life balance. While balance is hard to truly achieve, there are ways to lessen the impact your family business has on your other interests.

Learn all about it here on Builder Funnel Radio.
2:22 Introduction
3:27 Harvard Business Review article on work-life balance
5:17 Is work-life balance a new thing?
10:10 Could a better work-life balance be a bad thing?
13:34 Managing the demands of your company and needs of employees
18:54 Shift in employer perks
23:22 Entrepreneur perspective on work-life balance
37:28 Work-life integration
48:23 Conclusion
Show Sponsor: BuildBook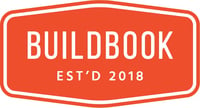 BuildBook is a 24/7 client communication platform for construction.
Social-media style messaging tools. Simple photo sharing and doc management. Task tracking for everything that matters. All in a delightfully simple app helping builders impress their clients and win better jobs.
If you're looking for an easy-to-use tool that gives you an unfair advantage versus your competition, go start a free trial of BuildBook right now.
Resources