In this episode, Brandon Patterson of Iowa Skilled Trades discusses the importance of bringing initiatives, education, and awareness to skilled trades. He explains why we need to focus on training and apprenticeships, marketing to the next generation, and why more people need to pick trades over college.
Going to college will not always equal success. If students are exposed to the possibility of trade school early on, that might help students and parents alike see a variety of paths to a successful future.
Learn all about it here on Builder Funnel Radio.
2:59 Introduction
3:30 What's Brandon's story?
6:30 Build My Future
14:00 How are you keeping kids engaged?
16:30 How to get more kids involved
24:30 How do we get started?
26:30 Get in touch with Brandon
29:30 Final advice
32:00 The Fast Five
34:00 Final thoughts
Show Sponsor: BuildBook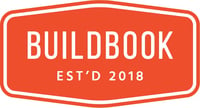 BuildBook is a 24/7 client communication platform for construction.
Social-media style messaging tools. Simple photo sharing and doc management. Task tracking for everything that matters. All in a delightfully simple app helping builders impress their clients and win better jobs.
If you're looking for an easy-to-use tool that gives you an unfair advantage versus your competition, go start a free trial of BuildBook right now.