In this week's episode, Wes and Brooks discuss the importance of managing your balance sheet.
Think of your family business as a "fortress" that needs to have enough defenses to withstand unforeseeable costs and unfavorable market conditions.

Learn all about it here on Builder Funnel Radio.
2:23 Introduction
8:05 What is a Fortress Balance Sheet?
12:30 Steps to build up your assets
20:22 How to recover from negative cash flow
25:38 Managing lines of credit
27:25 Lending relationships
30:55 Decreasing reliance on loans
34:22 Debt-capital ratio
39:19 How much capital should you build up?
43:17 Key highlights
Show Sponsor: BuildBook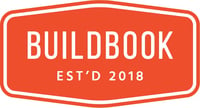 BuildBook is a 24/7 client communication platform for construction.
Social-media style messaging tools. Simple photo sharing and doc management. Task tracking for everything that matters. All in a delightfully simple app helping builders impress their clients and win better jobs.
If you're looking for an easy-to-use tool that gives you an unfair advantage versus your competition, go start a free trial of BuildBook right now.