In this episode, Spencer discusses three marketing tactics that will help builders during COVID-19: webinars, email, and timely content marketing.
This short episode has a few actionable tips on ways to better market your construction business during these crazy times.
Learn all about it here on Builder Funnel Radio.
:40 Episode Overview
2:51 COVID-19 marketing ideas for builders
4:03 Tactic #1: Webinars
5:31 Which software & tools to use for webinars?
6:28 How to promote a webinar
10:47 Tactic #2: Email
14:19 Tactic #3: Timely content marketing
19:18 Spencer's takeaways
Show Sponsor: BuildBook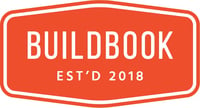 BuildBook is a 24/7 client communication platform for construction.
Social-media style messaging tools. Simple photo sharing and doc management. Task tracking for everything that matters. All in a delightfully simple app helping builders impress their clients and win better jobs.
If you're looking for an easy-to-use tool that gives you an unfair advantage versus your competition, go start a free trial of BuildBook right now.