In this episode, Bryan Sebring, from Sebring Design Build based out of Chicago, discusses what he has learned in the past 5 years about digital marketing from building his company's website. He talks about the importance of understanding what good quality, value-driven digital marketing looks like to increase leads and grow you construction business. Spencer and Bryan also discuss ways to monetize your website through advertisements.
How does your business use digital marketing?
Hear all about it on Builder Funnel Radio.
2:00 Intro
9:50 How long did it take to really start seeing traction?
12:15 Monetizing Website Traffic
17:37 Where to begin
20:30 Monthly Activity Plan
23:40 Why should I invest in this?
28:37 Parting Advice
32:51 Fast five
37:00 Spencer's takeaways


Show Sponsor: BuildBook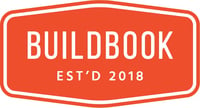 BuildBook is a 24/7 client communication platform for construction.
Social-media style messaging tools. Simple photo sharing and doc management. Task tracking for everything that matters. All in a delightfully simple app helping builders impress their clients and win better jobs.
If you're looking for an easy-to-use tool that gives you an unfair advantage versus your competition, go start a free trial of BuildBook right now.