In this episode, Ken Parsons of The Brothers that just do Gutters discusses the E-Myth, why you should always be recruiting, and gives tips on how to grow your business with intentionality.
Ken went from a career teaching to building a successful gutter business with his brother Ryan. Ken explains his history in the industry, including how a simple name change boosted his business, and shares some of the wisdom behind the Brothers Gutters franchise.
Learn all about it here on Builder Funnel Radio.
:40 Episode Overview
2:57 How Ken got into the industry
5:33 Expanding the gutter business
8:21 Growing the business with his brother
13:36 Why a name change made things so much easier
18:23 How to remove yourself from operations
25:44 How much time should you dedicate recruiting?
29:58 Hiring for a sales position
36:32 How to connect with Ken
37:50 Fast Five
41:58 Spencer's takeaways
Show Sponsor: BuildBook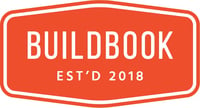 BuildBook is a 24/7 client communication platform for construction.
Social-media style messaging tools. Simple photo sharing and doc management. Task tracking for everything that matters. All in a delightfully simple app helping builders impress their clients and win better jobs.
If you're looking for an easy-to-use tool that gives you an unfair advantage versus your competition, go start a free trial of BuildBook right now.