An Employee Stock Ownership Program (ESOP) is an employee benefit plan that gives workers ownership interest in the company. But is an ESOP right for your business? In this episode, Wes and Brooks Powell answer a viewer question regarding implementing an ESOP within your family business. They discuss pros and cons, other options, things to consider and more.
Have you considered implementing an ESOP in your family business?

Learn all about it here on Builder Funnel Radio.
2:28 Introduction
3:30 Different business structures
8:30 LLC's
13:20 Things to consider
18:44 Pros and cons of an ESOP
21:55 How do I maintain the family culture with an ESOP?
34:00 Options to maintain the family legacy
41:45 Final thoughts


Show Sponsor: BuildBook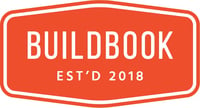 BuildBook is a 24/7 client communication platform for construction.
Social-media style messaging tools. Simple photo sharing and doc management. Task tracking for everything that matters. All in a delightfully simple app helping builders impress their clients and win better jobs.
If you're looking for an easy-to-use tool that gives you an unfair advantage versus your competition, go start a free trial of BuildBook right now.