There is no doubt COVID-19 has affected every construction business. In order to recover, there are important business action steps you should take to set up for recovery. In this episode, Spencer explains why you need to build an emergency fund, how to recession-proof your sales, marketing and service, and more.
How has COVID-19 helped you prepare for future catastrophes?
Learn all about it here on Builder Funnel Radio.
2:00 Introduction
3:30 Emergency relief fund
5:00 SEO is recession-proof
8:00 Digitizing physical events
12:00 Video selling
15:00 Recession-proofing your service
17:00 Spencer's takeaways
Show Sponsor: BuildBook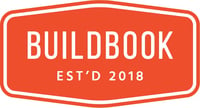 BuildBook is a 24/7 client communication platform for construction.
Social-media style messaging tools. Simple photo sharing and doc management. Task tracking for everything that matters. All in a delightfully simple app helping builders impress their clients and win better jobs.
If you're looking for an easy-to-use tool that gives you an unfair advantage versus your competition, go start a free trial of BuildBook right now.