Welcome to the fifth episode of the Building a Family Business podcast! In this episode we discuss the importance of being a leader and setting a positive example for others along with how to develop leadership in your company.
How are you developing as a leader? Being your best self and understanding your personal leadership style will allow you to flourish as a leader, mentor new leaders, and set an example to the rest of your company.
Listen to the full episode here:
2:43 Podcast overview
3:48 Book discussion
10:40 How Wes developed his leadership style
12:48 How Brooks developed his leadership style
17:05 Millennials and leadership
21:31 Entitlement in family business
30:56 Starting at the bottom
36:10 Earned not given
37:35 Things to avoid in leadership
39:36 What makes a good leader?
42:20 "You can't have a bad day as a leader"
44:41 The importance of switching gears
49:55 Making tough decisions even when it's hard
56:01 Wes' equation
1:06:20 Spencer's takeaways
Show Sponsor: BuildBook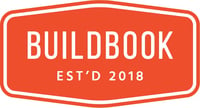 BuildBook is a 24/7 client communication platform for construction.
Social-media style messaging tools. Simple photo sharing and doc management. Task tracking for everything that matters. All in a delightfully simple app helping builders impress their clients and win better jobs.
If you're looking for an easy-to-use tool that gives you an unfair advantage versus your competition, go start a free trial of BuildBook right now.