In this episode, Dave Miles of Miles Brand discusses all things branding. He talks about branding on a local level, how much you should be spending on marketing tactics, and how to differentiate your brand.
Learn all about it here on Builder Funnel Radio.
2:01 Intro
7:15 How important is branding?
13:30 Purpose and values
16:53 Differentiation
22:39 Brand the process
24:30 Branding and your audience
22:56 Getting the message out
30:38 Final thoughts
38:00 Fast Five
Show Sponsor: BuildBook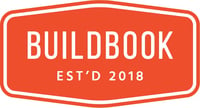 BuildBook is a 24/7 client communication platform for construction.
Social-media style messaging tools. Simple photo sharing and doc management. Task tracking for everything that matters. All in a delightfully simple app helping builders impress their clients and win better jobs.
If you're looking for an easy-to-use tool that gives you an unfair advantage versus your competition, go start a free trial of BuildBook right now.