In this episode of Builder Funnel Radio, Spencer hosts Victoria Downing, President of Remodeler's Advantage. Victoria is a leading authority in the remodeling industry, writing for Remodeling magazine, presenting educational seminars, and leading Roundtables which are the fastest growing peer group for remodeling professionals in North America!
Victoria and I met up in Minneapolis at the Remodeler's Summit a few weeks ago - if you haven't attended this event, you really should! There are some great speakers, lots of networking opportunities, and some fun evening parties =)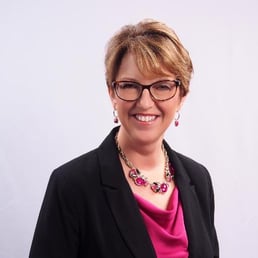 In the episode, Victoria and I discuss the biggest mistakes she sees remodelers making in their businesses.
In this episode, you'll learn:
The #1 mistake remodelers are making in their business (it's not what you'd think!) (1:41)

Your conversion funnel numbers you need to master to grow your business (5:10)

The biggest problem area when it comes to your numbers (6:30)

How you can start delegating to grow (9:30)

The most challenging position to delegate (11:45)

How to avoid mistake #3 - the owner gets in the way (13:39)

The final mistake Victoria sees remodelers making (22:00)

Victoria's final piece of advice for remodelers (25:33)
Referenced in the Show:
Related Reading:
Guest Information: