In this episode, Spencer Powell reflects on the key takeaways from this years Building a Family Business Podcast episodes, defining what they are, and emphasizing their importance to family businesses.
Listen to the latest episode of BFR to find out how you can get aligned with your fellow owners!
2:11 Introduction
3:09 Takeaway #1: Over-Communicate
5:21 Takeaway #2: Family Shouldn't Always Stay in the Business or Join the Business
6:56 Takeaway #3: Around Transitions — Starting the Transition plan Discussion Early
9:20 Takeaway #4: The Need To Build That Future Generation
11:07 Takeaway #5: Being Intentional — Your Vision for the Business
13:20 Episode Takeaways


Show Sponsor: BuildBook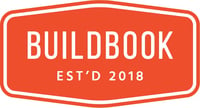 BuildBook is a 24/7 client communication platform for construction.
Social-media style messaging tools. Simple photo sharing and doc management. Task tracking for everything that matters. All in a delightfully simple app helping builders impress their clients and win better jobs.
If you're looking for an easy-to-use tool that gives you an unfair advantage versus your competition, go start a free trial of BuildBook right now.
Resources