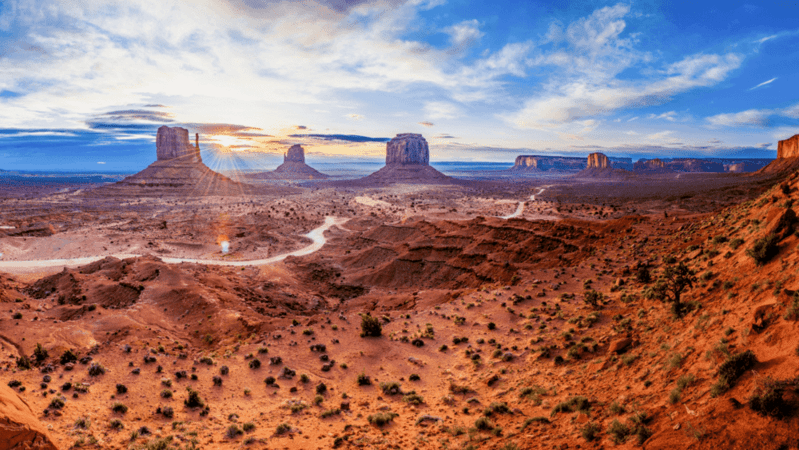 Are you searching for the perfect remodeling company in Arizona to transform your home? We're here to help! Builder Funnel is a marketing agency that works exclusively with remodelers, builders, and contractors so we know a thing or two about what to look for during your selection process! That's why we created this helpful list of pre-screened, hand-selected Arizona remodelers. How do we do this? Learn more about our recommendations and screening process here.
Without further delay, you'll find two pre-screened remodeling companies for each of the 5 largest cities in Arizona below!
Phoenix Remodeling Companies
To make your search for remodeling companies in Phoenix, Arizona easier, we found these two companies for you to consider!

Phoenix Home Remodeling knows that there are so many nightmares that arise when working with remodelers, and ensures that you will not have to face those same challenges when working with them. To attest to their quality of work and positive client experience, they have won awards including Best of Houzz and Best of Business for Arizona remodelers. Phoenix Home Remodeling offers services in bathroom remodeling, kitchen remodeling, and whole-home remodeling. To ensure that your project doesn't stray too far from the initial quote, the company offers a $1,000 Change Order Guarantee which says that if the project goes over budget, Phoenix Home Remodeling will cover up to $1,000 of the extra charge. If you're looking for remodeling services in Phoenix, you'll have to check them out!

Luxury Remodels Company is an award-winning company with honors such as Best of Houzz and Best of 2020 for General Contractors from Porch. Luxury Remodels Company lists the following 6 reasons on their website about why homeowners should (and do) choose them: they're the highest rated remodelers in the area, all of the work is done internally through their company, high-quality work, they always meet their deadlines, free in-house design consultation, and professionalism. If you're looking for luxury kitchen, bathroom, or whole-home remodels, Luxury Remodels Company has an extensive gallery of past projects on their website for you to see if their work aligns with your standards and visions.
Tucson Remodeling Companies
Here are two remodeling companies that can help with your next remodeling project in Tucson:

Davis Kitchens is a kitchen and bath designer and remodeler that manages the entire remodeling process "from concept to completion." You can view a thorough portfolio of their work which highlights before and after photos from various projects as well as some videos. They also include several testimonials on their website that attest to their high-quality work. We definitely recommend checking out Davis Kitchens when you're looking for your next remodeling project!

Re-Bath specialized in bathroom remodeling services including complete bathroom remodels, custom tub and shower remodels, and stylish accessible showers and baths. If you are looking for a bathroom remodel in Tucson, Arizona, we recommend browsing their gallery of images from previous projects and reading the reviews that they transparently feature on their website. If you think Re-Bath might be a good fit, fill out the form on their website for a free consultation!
Flagstaff Remodeling Companies
Based on our research, here are two remodeling companies to consider for your next project in Flagstaff, Arizona!
OUTLOOK Construction & Remodeling offers home building and remodeling services to fulfill many different needs including kitchen remodels, bathroom remodels, custom homes, and home additions. On their website, you can see their various license and certifications including the Energy Start Builder certification. The owner of the company has worked in the industry for over 30 years across different states and has been working in Flagstaff for 12 years now. If you're looking for remodeling services in Flagstaff, Arizona, check out their website and portfolio while considering OUTLOOK.

Reitz Builders is a custom building company that also offers custom remodeling services. The company takes pride in the fact that they started the business in a garage and are now succeeding with the vision to "make Northern Arizona even more beautiful, one project at a time." When you consider Reitz Builders for your next project, you can browse their categorized portfolio on their website along with various client testimonials.
Surprise Remodeling Companies
Two remodeling companies that you should check out in Surprise, Arizona are here:

Tru Builders take pride in always staying within your budget and timeframe for their remodeling projects. They are a family-owned company that values teamwork to deliver high-quality results. Their services include bathroom remodels, kitchen remodels, home additions, and whole-home remodels. You can browse their categorized gallery that features several of their projects. We definitely recommend considering Tru Builders for your next remodeling project in Surprise, Arizona - and the multiple amazing reviews on their website suggest that you should consider them as well!

Surprise Granite offers countertop and kitchen or bathroom remodeling services. They have more than 500 different colors and options for countertops. You can browse an extensive gallery of photos on their website which showcased their remodeling and countertop projects. When you are looking for kitchen or bathroom remodeling services for your next dream project in Surprise, Arizona, you should definitely check out Surprise Granite!
Yuma Remodeling Companies
If you live in Yuma, Arizona, or the surrounding area and are looking for remodeling services, here are some recommendations!
The Right Choice Construction always aims to bring your home building and remodeling dreams to life. They offer services in home building, remodeling, renovation, and more. On their website, you can find an easily accessible gallery of photos from their past projects to browse while considering their services. For more proof of their high-quality work, you can read some testimonials right on their website as well! If you're searching for remodeling services in Yuma, we definitely recommend considering The Right Choice Construction. Will they be the right choice for you?

KLD Construction has over 30 years of experience in the construction industry offering services in kitchen remodeling, bathroom remodeling, home additions, outdoor landscaping and renovations, basement remodeling, and more. The team recently won a Best of Houzz award which proves the quality of their work. When you are researching companies in Yuma for your next remodeling project, you should definitely browse KLD Construction's portfolio and testimonials that are featured on their website.
Selecting an Arizona Remodeling Contractor
We hope you enjoyed Builder Funnel's pre-screened recommendations for Arizona remodeling contractors to consider. Remember,
our recommendations are only remodelers we recommend checking out further
. We base our recommendations off of online information accessible to the public including, but not limited to, reviews, testimonials, license numbers, imagery, portfolios, websites, and social profiles, and have not personally worked with these companies.
How can you screen companies further? You can make sure they have a valid license for the work you're looking for, and ask for and check their references. In addition, look at various testimonials and reviews, browse their project portfolio, and learn more about their company's reputation. Check out this article on how to vet contractors for more information!
We hope you enjoyed this article on Arizona Remodelers to consider for your next project! Until next time, remember to do your research, and Builder Funnel wishes you all the best in finding the perfect remodeler for your Arizona home!